---
Save money on all of your activities with our Groupon Promo Code Deal of the Day:
SAVE on all your  activities,  Attractions & MORE!



Always check for current promo codes for additional savings!

Click HERE to see all the deals
Now on to your GreatFrumTrips.com article...
---
Just 5 minutes from Passaic/Clifton, and you never even knew this gem was there!
Beautiful trails, floating docks, wildlife, bird-watching and – airplanes.
Airplanes?! Did I say airplanes?
Yes. Amongst the beauty and tranquility of this delightful spot, you would almost forget how close you are to society – but – Newark Airports runways line up right up with this free park, so every minute or so, another plane passes overhead.
Think of it as an added bonus for the kids!
Being that this incredible park began as a landfill, you would be hard-pressed to know that today from the beauty surrounding you:
Where you ask! Just tell me where?
So where is this beautiful place?
Richard W. Dekorte Park, in Lyndhurst NJ
Scroll down for Driving Directions and Attraction Details
Floating dock trails…
…surround a beautiful, tidal lake (so it doesn't freeze in the winter due to the salt content)
---
(GreatFrumTrips.com exists with the support of our Advertisers. Please utilize their services - Thanks!)
---
Continuing with your article...
Mute swans have been there almost every time we were there
Shaded benches and hideaways to rest and watch the birds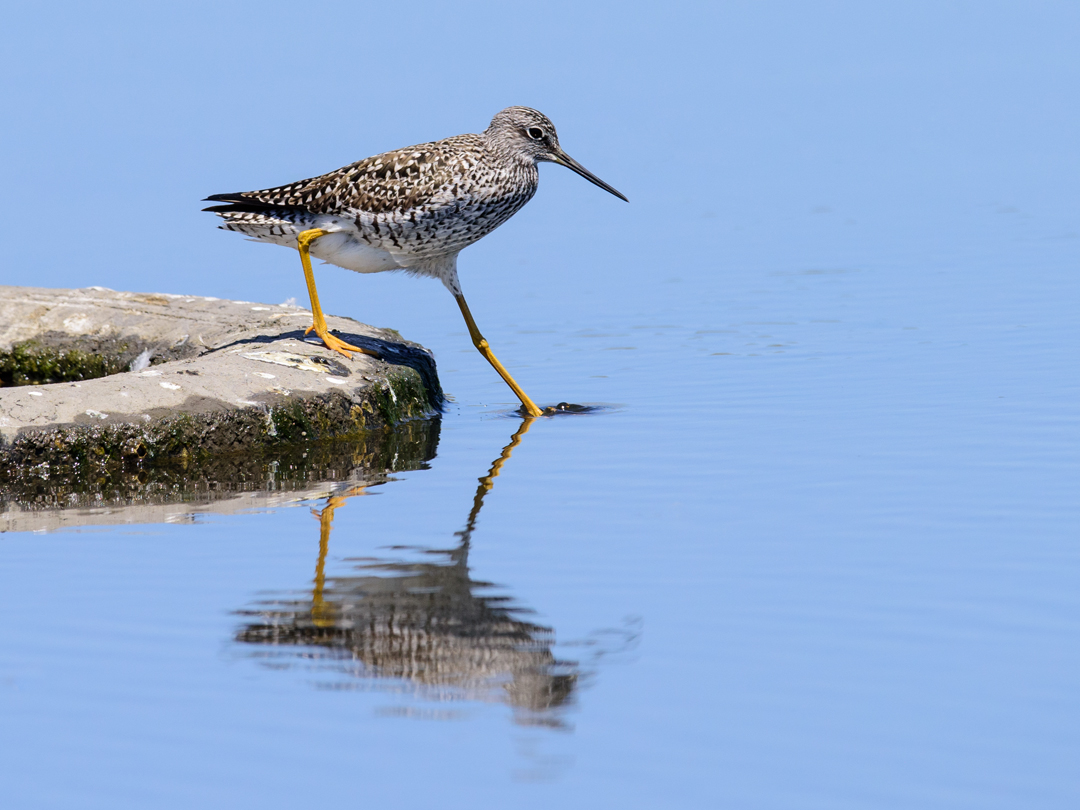 A "Lesser Yellowlegs" bird at the park
---
There is a nice amount of trails over a variety of habitats to explore here.
Even if you just have an hour, you can jump in and do one of the trails – try the floating docks for your first time there – an unique and unusual hiking experience – and easy too – no hills!
CLICK TO ENLARGE & PRINT OUT THE TRAIL MAP BELOW THE PICTURES

(This tiny interruption can save you $ too...)Try Amazon Prime FREE!
GreatFrumTrips.com continues...
---
CLICK THE TRAIL MAP BELOW to Enlarge & Print
---
---
What to look out for through the seasons: 

Fall:  Look for migrating shorebirds, wading birds, waterfowl, raptors, warblers and monarch, tiger swallowtail and skipper butterflies. Sunsets are particularly spectacular as the days grow shorter. The spartina grass is golden brown and the seeds shine when the lowering sun casts its orange glow throughout the marsh. Egrets heading back to roosting sites can be seen lingering in the canopy of ailanthus trees.
---
Winter: Be on the lookout for waterfowl, especially large flocks of Canvasback, Ruddy and American Black Ducks, Green-winged Teal, Common Pintail, Bufflehead, Northern Shoveler and Gadwall along with Common and Hooded Mergansers that gather in open water. Look in the skies or along the old abandoned landfills for raptors hunting: Red-tailed, Rough-legged and Cooper's Hawks, and Northern Harriers roam the area. In the uplands you may see Black-capped Chickadee, Tufted Titmouse, various sparrows and winter finches. Also, be on the lookout either by site or tracks for red fox, common raccoon, eastern gray squirrel, striped skunk, eastern cottontail rabbit or woodchuck.
---
Spring:  During the first few weeks of spring, Richard W. DeKorte Park is bursting with songs from the American Robin, Northern Mockingbird, Mourning Dove, Red-winged Blackbird, Blue-headed Vireo, Tree Swallow and other neotropical species. Migrating shorebirds like Semipalmated Sandpiper and Lesser and Greater Yellowlegs can be observed feeding in the marshes at low tide. This site is the focal point for the NJMC's Tree Swallow Nest Box Project. Tree Swallows are aerial insectivores that feed on flying insects caught "on the wing." At this time of year, they may be hunting midges, tiny insects that hatch with the arrival of warm weather and cover nearly everything from mid-April through May. Good for swallows. Not so much fun for people.
---
Summer:  At low tide, by mid-July, the mudflats are ideal habitat for foraging sandpipers, Semipalmated Plover, Greater and Lesser Yellowlegs and common wading birds such as Snowy Egret, Great Egret, Great Blue Heron; and an increasing number of the rare Black-crowned and Yellow-crowned Night-Herons, which are listed as threatened in the state of New Jersey. Black Skimmers hunt over shallow water or over channels. On the mud banks you may find Atlantic marsh fiddler crabs and their burrows as well as diamondback terrapin basking in the sun. On rocks and logs, look for milk, common garter and black rat snakes. If you are walking on the upland trail look for Indigo Bunting and nesting Orchard Oriole and remember to look skyward for Osprey or the Peregrine Falcon hunting in the area.
---
There is also an Educational building, but when we were last there, there wasn't all that much to see in there. They do have clean restrooms, inside, though.
---
GPS Address: 2 De Korte Park Plaza, Lyndhurst, NJ 07071
Phone: (201) 460-8300
Website: www.njmeadowlands.gov.
Tried and Tested: Yes!
Recommended for: All Ages!
Worth traveling an hour for? Your call, but this is a unique spot, particularly if you like bird-watching. You may have something closer nearby offering similar birding experiences
Distance from Passaic/Clifton: Approx 5-7 Min.
[mapsmarker marker="45″]
Have a great time!
---
LIKE WHAT YOU READ HERE? Sign Up for FREE Email alerts with GREAT new POSTS DAILY!

SAR – GFT
© 2017 GreatFrumTrips.com
——————————–
GreatFrumTrips.com is a TREASURE TROVE for Jewish Families, and is growing EVERY day!
New attractions and information posted daily…
PLUS:
All the Resources the Web has to offer in ONE place, including:
Worldwide Kosher Food Directory
Wordwide Minyan Directory
Wordwide Mikvah Directory
Wordwide Index of Acceptable Kosher Symbols by the CRC
Attraction & Day Trip Ideas (growing every day)
Informative Trip Reports
Hilarious True Travel Fiasco Stories
Shidduch Dating Places

Travel Products we've used, tested, recommend & love
FREE PLACES, Great Deals on Attractions
NEW! Online Kever Directory of Kivrei Tzadikim to Daven at
NEW! Comprehensive Listing of all area Kosher Hotels
NEW! Comprehensive Listing of all Kosher Getaways, Kosher Vacations, Kosher Shabbos Programs, Kosher Conventions & More! Enter your email at GreatFrumTrips.com, and get a FREE post each day of great attractions for frum families!Now also GreatKosherTrips.com and GreatJewishTrips.com
Enter your email

GreatFrumTrips.com, and get a FREE post each day of great attractions for frum families!
Advertise with us, and your ad can be seen by THOUSANDS!
Find this attraction and all of our other attractions and more on the exclusive GreatFrumTrips.com Map by clicking HERE
---
BEFORE You Go - Are You Covered? GET Travel Insurance. It's WORTH IT! 
 Kids under 18 are covered for FREE! Get a free quote.
Cancel your trip for any reason with Travel Guard Find out more
Allianz Global Assistance Travel Insurance Get a free quote.
Medical Evacuation Coverage Yes. You're covered!
---